Wealth Management Company
About Us
Mission
We accompany and advise our clients in all their patrimonial matters and, if necessary, we refer to duly selected external specialists (notaries, lawyers, tax specialists, trustees, etc.).
Value
We operate independently and objectively, with the highest respect for our clients' interests. Thus, our only remuneration is our management fees. We act according to our convictions in a spirit of openness. It is therefore important for us to develop services adapted and tailored to the expectations of each of our clients.
Historical
Over the Years
In 2003, Cronos Finance SA was founded in Lausanne by Marc Berger and Pascal Roux, both of whom were members of the UBS management team.
In 2015, Cronos, active in wealth management for private clients, merged with Synopsis, active in institutional management. Synopsis was created in 2010 by Jacques-André Monnier who passed away in March 2021.
In 2016, Cronos developed a real estate activity and launched a real estate investment fund under Swiss law investing in residential properties in Switzerland: the Cronos Immo Fund.
Cronos currently has around 30 employees. The assets of our clients under management and advisory mandates amount to around CHF 1.05 billion (USD ~ 1.13 billion).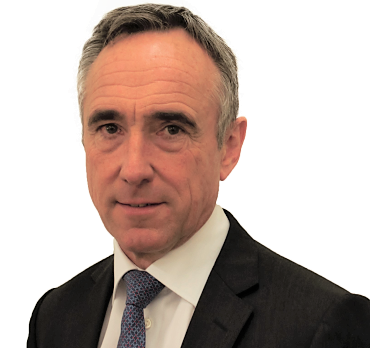 Mr. Roux has worked in UBS for 17 years, after which he joined Landolt – Co. for 5 years in Lausanne, mainly in the financial sector ("centralized management" and "private customer advisory"). After graduating from CFPI (Federal Diploma of Financial Analyst and Wealth Manager) in 1994, Mr. Roux joined Mr. Marc Berger in 2000 to found Cronos Finance SA in 2003.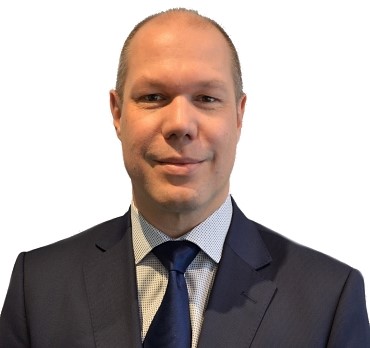 Mr Mützenberg holds a master's degree in Economics from HEC Lausanne. He also is a qualified tax expert, a financial analyst and wealth manager graduate (CIIA), Hervé Mützenberg joined Cronos Finance SA in February 2016 to develop a real estate investment management and advisory business. Previously, he was at the head of a real estate investment fund management company between 2011 and January 2016, after holding various positions in the banking and trustee.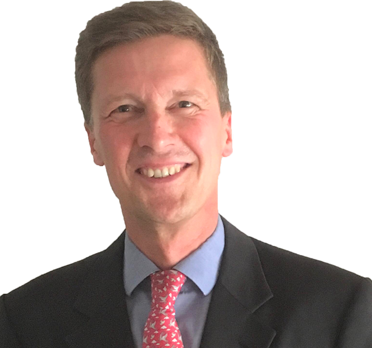 Serge Pichard
DIRECTOR
MEMBER OF THE EXECUTIVE COMMITTEE
HR/OPERATIONAL
30 years of banking experience with Swiss institutions,
mainly as an asset manager and portfolio manager.
Professional training: Federal diploma as financial analyst and asset manager (CIIA-AZEK), certificate as qualified employee in real estate collective investments (Immocapital-USPI), Swiss Fund & Asset Management Officer FA diploma (International Fund & Asset Management Business School/Fund Academy SA Geneva), HR Manager certificate (HRSE). Head of the Operational Management/R&D Department.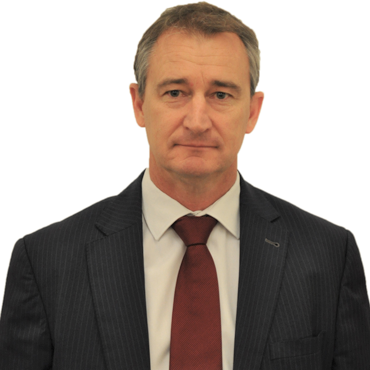 Claudio Müller
DIRECTOR OF FUND ADMINISTRATION
After more than 17 years of activities related to the financial markets (analysis, trading, consulting, wealth management and brokerage), Mr. Muller has been active since 2006 in the administration of investment funds, he has been in charge of business development, the structuring of new investment vehicles as well as obtaining from the supervisory authorities an authorization for a fund management company. He also served as general manager of an investment fund company for several years.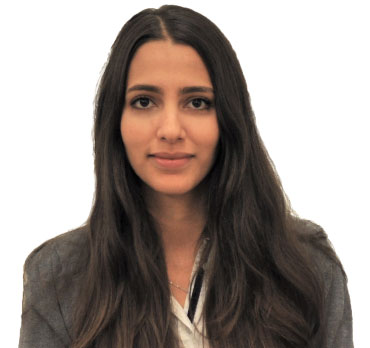 With a Bachelor's degree in Political Economy and a Master's degree in Finance from HEC Lausanne, Rim joined Cronos after a first experience in fintech. First as an analyst, then as a Portfolio Manager, she now holds the position of CIO and leads the investment committee and centralized management of Cronos Finance. In parallel, she publishes academic articles with Pr. Rockinger and is currently taking an ESG course. She obtains the CFA certification in 2022.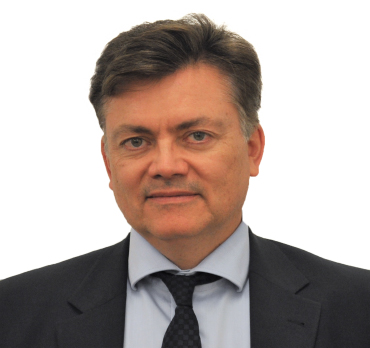 Master of Economics from the University of Geneva, Trust Foundation Step Certificate and Certificate "USPI in real estate investments." Work experience: 8 years in credit: Swiss Bank Company (Lausanne, New York, Zurich) and Credit Suisse. Then 3 years Chief Financial Officer of Provins Valais and Manager of their pension fund. Finally 17 years in management positions (Darier Hentsch – Co., BSI SA, and Eric Sturdza Group SA). At Cronos, he is Head of Clientele Management and also Head of the Cronos Geneva office.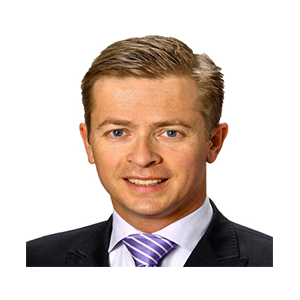 HeS Corporate Economist of the High School of Management (HEIG), AZEK graduate, as a financial analyst and portfolio manager (CIIA). Philippe Bonzon joined Cronos Finance SA in September 2019 as an independent asset manager after more than 12 years of wealth management experience with Credit Suisse Group.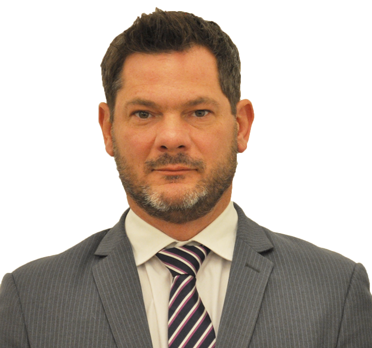 After 15 years with UBS in the Wealth Management International Africa/Middle East division, then 5 years as an independent manager with Sequoia Wealth Management, Mr. Devillaire joined Cronos Finance in 2019 and specializes in wealth management for entrepreneurs and private clients internationally.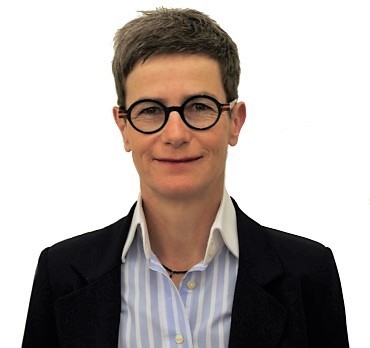 With 30 years of banking experience in Private Banking, including 12 years with the Swiss number one, 11 years with CS Fides and then with the LGT Bank, Ms. Aeschlimann joined Cronos Finance as an investment consultant in March 2015.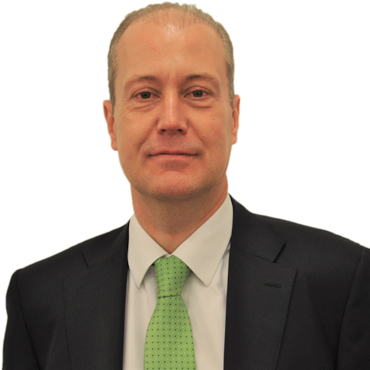 An expert in finance and investment (CFPI), Mr. Baudet has more than 30 years of experience in client consulting and wealth management, mainly with the Swiss Banking No. 1. He joined Cronos in March 2017, having been active in Zurich and Lausanne with an English-speaking international banking group.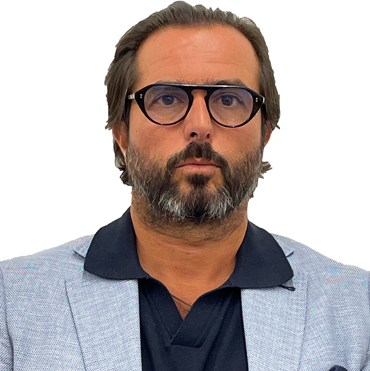 Piero started his professional and banking career as a Forex specialist. Converted to wealth management more than 20 years ago, he assumed the role of Senior Private Banker for several renowned institutions, including ABN Amro (Geneva, Zurich & Dubai), UBS and Edmond de Rothschild in Geneva. Piero deals with an international clientele, mainly composed of entrepreneurs and primarily in the Israeli market.
He joined Cronos Finance SA in March 2021.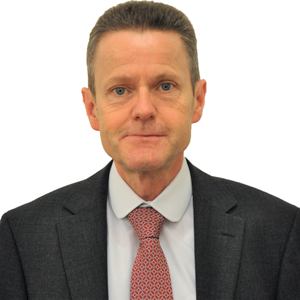 Christian Marrel
DEPUTY DIRECTOR RISK COMPLIANCE OFFICER
More than 30 years with a major Swiss banking institution, including 14 years in the Financial Planning – Wealth Management sector. Corporate Economist ES (Graduate School of Economics, Lausanne), Risk and Compliance Officer.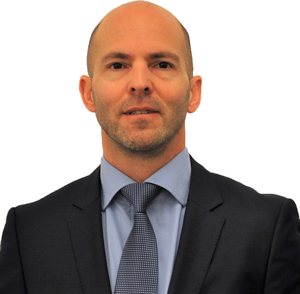 Grégory Musy
DEPUTY DIRECTOR OF REAL ESTATE MANAGEMENT
Holder of federal patents as an expert in real estate estimates and property manager, as well as sanitary installer and sanitary draughtsman CFC. A qualified bank consultant, he worked as a real estate expert and financial advisor to real estate clients at a local bank for 8 years. Active in the construction sector for 7 years and 12 years in the public sector in the city of Lausanne in various departments, including the urban planning department. Lecturer at the USPI.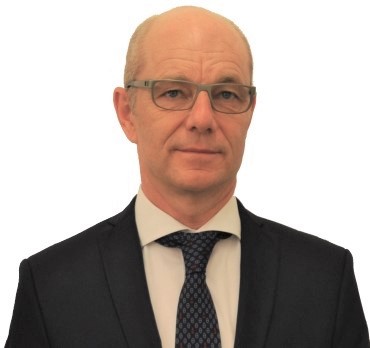 Claude Gindroz
DEPUTY DIRECTOR OF REAL ESTATE MANAGEMENT ADMIN. FUNDS
Expert in real estate estimates and manager of federally patented properties, responsible for managing a large private real estate stock from 2008 to 2016, finance advisor to real estate professionals with the BCV from 2001 to 2008.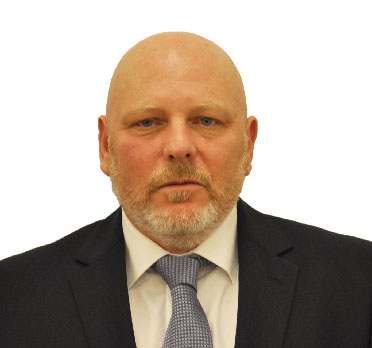 Laurent Murier
DEPUTY DIRECTOR OF REAL ESTATE MANAGEMENT ADMIN. FUNDS
After many years in the trading and investment business in a bank and with a broker, he subsequently worked as a compliance officer in a fund management company before taking over the real estate department where he was responsible for the administration of 9 real estate funds under Swiss law. He holds a federal diploma as a real estate manager and a federal diploma as a financial analyst and asset manager and will join Cronos Finance SA in 2019.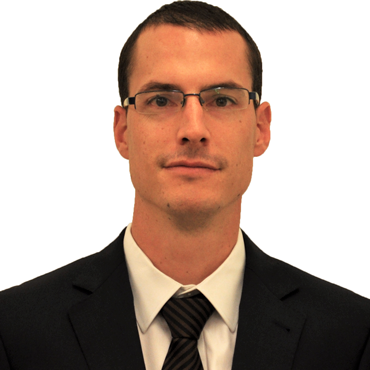 Fabien Ducret
DEPUTY DIRECTOR RESPONSIBLE FOR ACCOUNTING FUNDS
Fabien Ducret holds a federal degree in finance and control, specializing in the administration of real estate investment funds and joined Cronos Finance SA in August 2020. After starting his career with a local trust company, he spent several years as risk officer and then fund administration manager with a fund manager in the Lausanne region.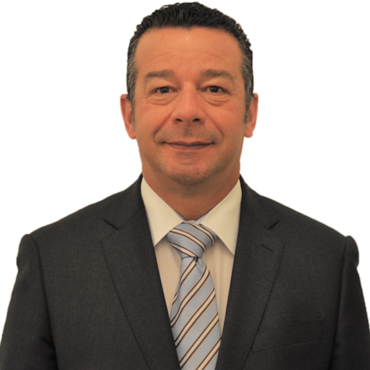 Gerardo Pizzillo
PORTFOLIO MANAGEMENT SUPPORT
28 years of banking experience with Switzerland's number one bank, including 15 years as a customer advisor.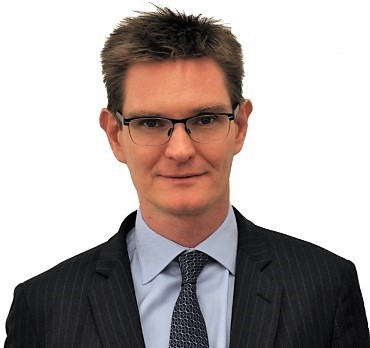 Thierry Charrière
PORTFOLIO MANAGEMENT SUPPORT
Banking apprenticeship with UBS, supplemented by a few years in the securities department. Thierry Charrière joined Mr. Marc Berger in 1999, completing his professional training by obtaining the certificate of financial advisor in 2006. Presently, he participates in the management and administration of the company's investment funds.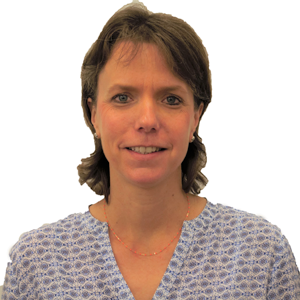 Patricia Jordan
COMPLIANCE / ASSET MANAGERS SUPPORT
After 24 years of activities in three Lausanne banking institutions, Ms. Jordan joined the Cronos Finance team in April 2010 to strengthen the administrative sector. In 2016, she obtained the USPI certificate as a qualified employee in real estate group investments.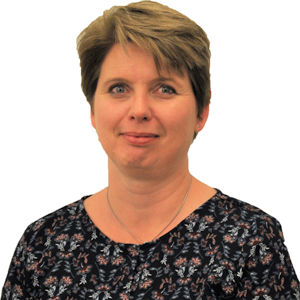 Sandrine Borer
COMPLIANCE / ASSET MANAGERS SUPPORT
Joined Cronos Finance in 2004 to handle various administrative tasks related to LBA management and compliance. With a banking background completed by obtaining a federal master's degree as a bank employee, Ms. Borer worked for 15 years as an assistant asset manager at two local banking institutions.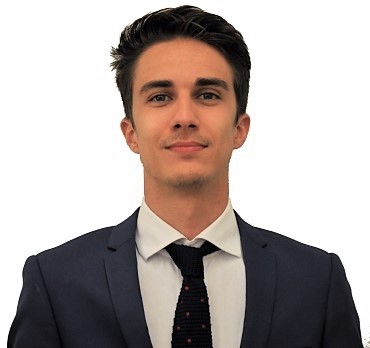 After obtaining his Bachelor's degree at HEC Lausanne, Stefano Scuderi decided to become an entrepreneur and joined Cronos in the IT and Marketing field.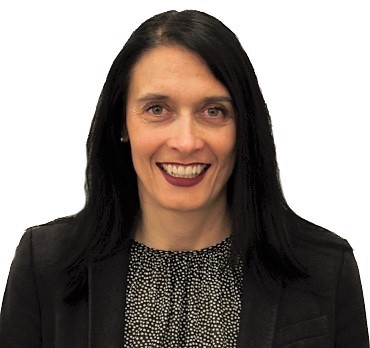 Valérie Rodriguez-Coray
ADMIN PROPERTY MANAGEMENT FUNDS
A trilingual executive assistant with more than 15 years of experience in the watchmaking and banking industries, Valérie Rodriguez-Coray joined Cronos Finance in 2018 as executive assistant for the real estate part. She also took over responsibility for investor communications and marketing for the Cronos Immo Fund.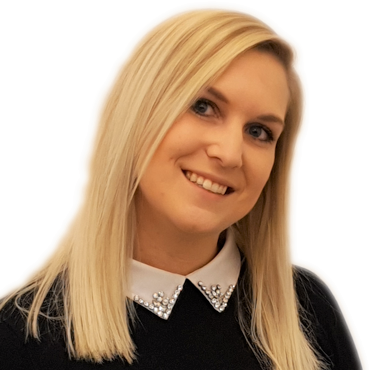 Ségolène Salina
PROPERTY MANAGEMENT
WORK DRIVER
After 10 years of experience with various real estate players in the region, the title of Qualified Technical Manager USPI Training as well as being the previous Director of Works with Lausanne Management, Ségolène joined Cronos Finance to take care of the technical management of the buildings, in particular the renovation work. She then completed her knowledge by obtaining her Immobail Level 2 certificate in June 2020.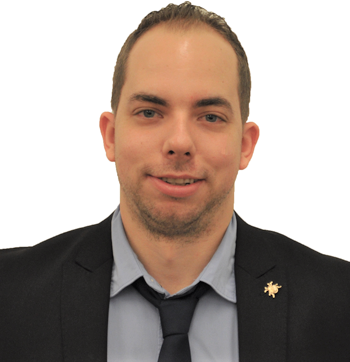 Donévan Mayor
PROPERTY MANAGEMENT / ASSET MANAGER
Mr. Mayor holds a Swiss Federal Certificate of Real Estate Management and has over 10 years of experience in various real estate companies in French-speaking Switzerland, working for private clients and institutional investors. He joined Cronos Finance in October 2020 as Asset Manager.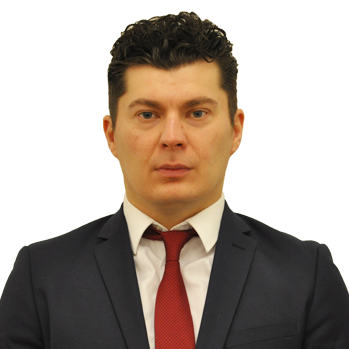 Marko Milosavljevic
PROPERTY MANAGEMENT ACCOUNTING FUNDS
Marko Milosavljevic holds a bachelor's degree in business economics from the Swiss Federal Institute of Technology (HEG). He joined Cronos in December 2020, after spending several years with a local fund management company.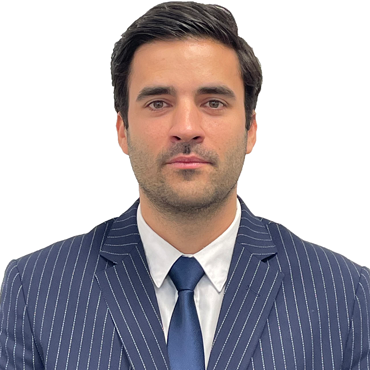 Bryan Pellissier
PROPERTY MANAGEMENT
WORK DRIVER
Bryan joined Cronos Finance after 2.5 years of experience in a large real estate company in Vaud as a manager. He attended several USPI trainings between 2017 and 2019 (Immostart, Immobase).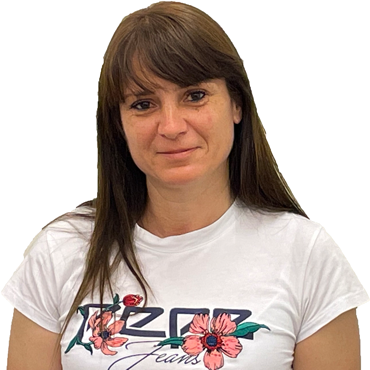 Active in sales for many years with the largest Swiss group in the retail sector, Ms. Branco is now responsible for the management of the Cronos premises, as well as the management of materials. She manages the reception and the reception of the customers.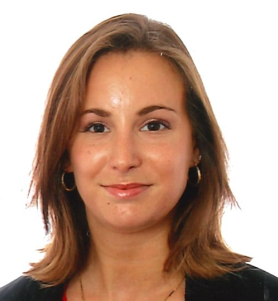 Laura Mordasini
COMPLIANCE / ASSET MANAGERS SUPPORT
With a banking background, Laura Mordasini began her career at Banque Cantonale Vaudoise in 2013. She joined the Private Banking Onshore Riviera division, before moving to the Independent Asset Managers department in Lausanne where she assumed her responsibilities as an assistant. After more than 8 years with the number one bank in Vaud, Laura joins Cronos Finance in 2022 to complete the administrative department.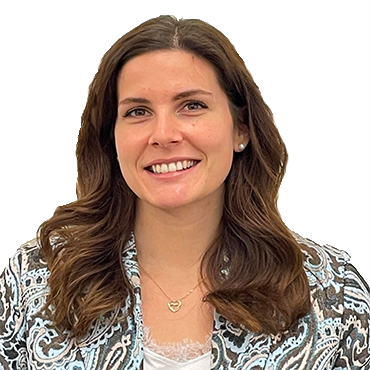 Virginie Petignat
ADMIN PROPERTY MANAGEMENT FUNDS
Virginie joins Cronos Finance after 6 years of experience with two major real estate players in Lausanne. In 2017, she obtained the certificate of introduction to real estate economics, followed in 2019 by the diploma of Qualified Technical Manager USPI.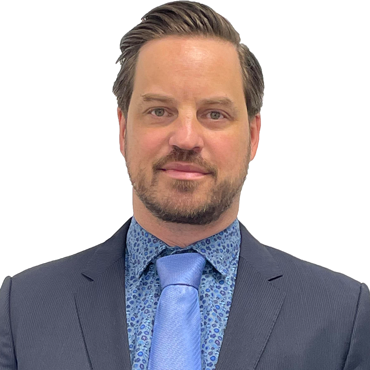 Grégory Cuttelod
PROPERTY MANAGEMENT / ASSET MANAGER
Grégory holds a federal diploma in real estate management and has acquired a solid experience in real estate management during more than 20 years in the service of private and institutional clients throughout French-speaking Switzerland. He joined Cronos in March 2022, as Asset Manager.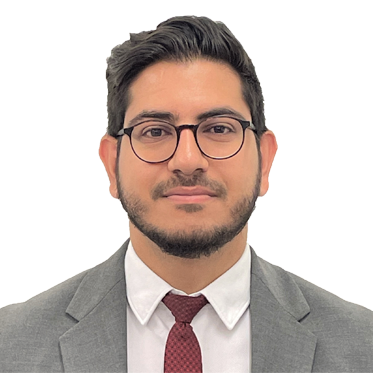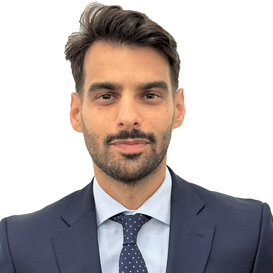 With a background in banking, Stéphane Jakir holds a Bachelor's degree in Business Economics (HES) as well as a Diploma of Advanced Studies (DAS) in Risk Management.
After starting his career as an auditor with a Big Four company, Stéphane specialised in Compliance with an international banking group and then in Risk Management with a private bank in French-speaking Switzerland.
Stéphane joined Cronos Finance SA in October 2022.